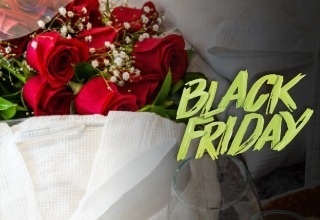 Romantic Plan
Andes Plaza Hotel
Black Friday offer!
Romantic Plan
Cost $399,000 per couple per night, includes:
Accommodation in a Superior Room for 2 people
romantic decoration
Breakfast buffet
Dinner for 2 at Le Place gourmet restaurant (Set menu)
1 Bottle of wine
mini cheese board
Due to the approval of Law 2155 of 2021 which maintains in force articles 40 and 45 of Law 2068 of 2020 that modifies the General Tourism Law of Colombia, we have eliminated 19% VAT from your accommodation during the period corresponding to the year. RNT 5032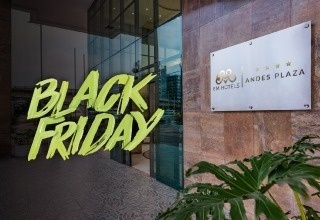 Black Friday
Hotel Andes Plaza - Black Friday
Receive 30% discount and late check out subject to availability.
Purchase date: November 24 to 27, 2022 Travel date: November 24 to June 30, 2023
Quotas valid for this promotion: 20
Rates do not include accommodation VAT or consumption tax
Due to the approval of Law 2155 of 2021 which maintains in force articles 40 and 45 of Law 2068 of 2020 that modifies the General Tourism Law of Colombia, we have eliminated 19% VAT from your accommodation during the period corresponding to the year2022. RNT 5032